Family Homelessness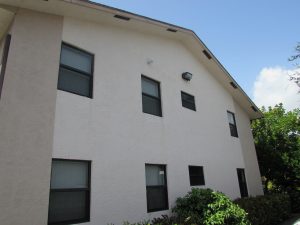 Adopt-A-Family provides a continuum of housing services and programming that work holistically to address the diverse needs of the families we serve.
As the lead agency at the Senator Philip D. Lewis Center for families who are literally homeless in Palm Beach County, we provide Permanent Supportive Housing, Rapid Re-Housing and referral and linkage services to best serve these families in crisis. Once housing is secured, case management and supportive services are provided with a focus on job readiness, educational advancement, financial literacy, as well as ensuring that mental health challenges are addressed.
At Adopt-A-Family, we believe that housing coupled with supportive services can make a difference for families in crisis.
High-Impact Fact: A recent grant award from Quantum Foundation now funds a full-time Licensed Mental Health Therapist at our main campus to serve all families residing in AAF programming.
Read about our family homelessness programs